Since employees are the biggest asset a company has, Human Resource management is pivotal to any organization's operations. From the hiring, leave management, appraisals, payroll, to training services, a powerful HRM can make the daily tasks easy across departments. It saves cost, money, and increases employee productivity.
Let us look at 4 benefits of implementing a cloud-based Human Resource Information System. 
1. Paperless Payroll
Another advantage of cloud-based payroll is the ability to go paperless. Employees can access their payroll records through the cloud from anywhere, eliminating the need for paper pay-slips. Not only does this free your office from clutter, but it also reduces your company's carbon footprint and saves money.
A cloud-based payroll system can automatically keep track of forms and remind employees to fill them out. Missed deadlines and lost paperwork can be reduced. In addition, employees can stay more organized because they have a less physical paper to work with.
2. Access anywhere
SaaS is a flexible way of deploying software and your users are free to choose which device they access software on. Whether on desktop, mobile or tablet; SaaS HR software is accessible wherever, whenever.
From logging expenses on the fly to conducting performance reviews online; your employees can do all of this no matter where they find themselves – all they need is an internet connection.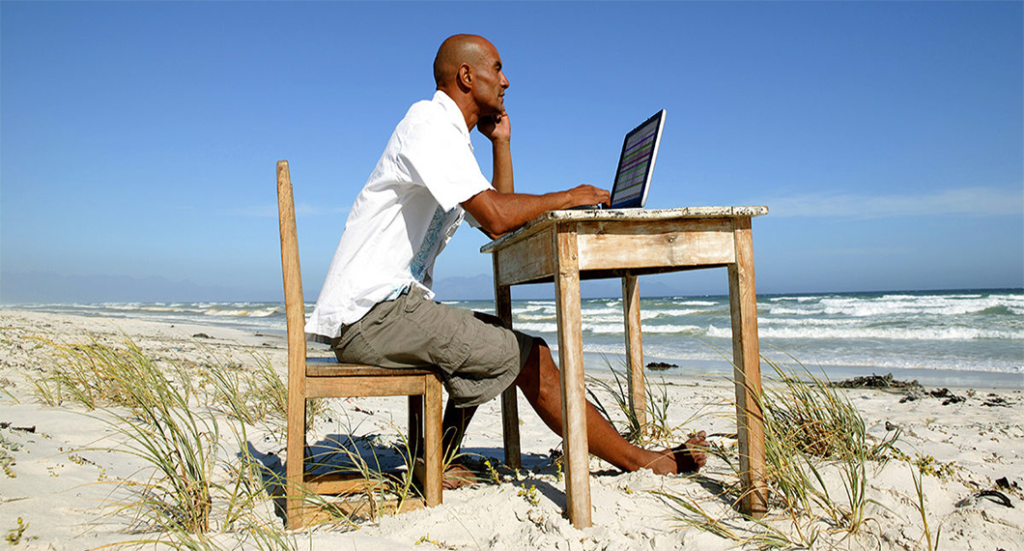 3. Enable Employee Self-Service
Employees can access records and data from anywhere. The payroll data also is not just limited to HR and managers. All employees can access their own payroll records, view their timecards, request PTO, change their benefits during the open enrollment, and more. This will relieve your HR staff of having to manage employee data and other administrative tasks.
The cloud also integrates well with mobile devices, so employees can access their information from their phones.
With cloud-based HRIS, it is easy to integrate self-service for managers and employees. This allows employee information and any other human resources information to be accessed anytime from any device that has internet capability. This allows greater mobility within the company while empowering employees and providing them easy access to their own information.
4. Off-site backup
If all your payroll data is located on-site, it may not be secure from a natural disaster. Stored in the cloud, it can be accessed from anywhere. HR professionals can process payroll even if the office is shut down. Data can also be recovered more easily.